---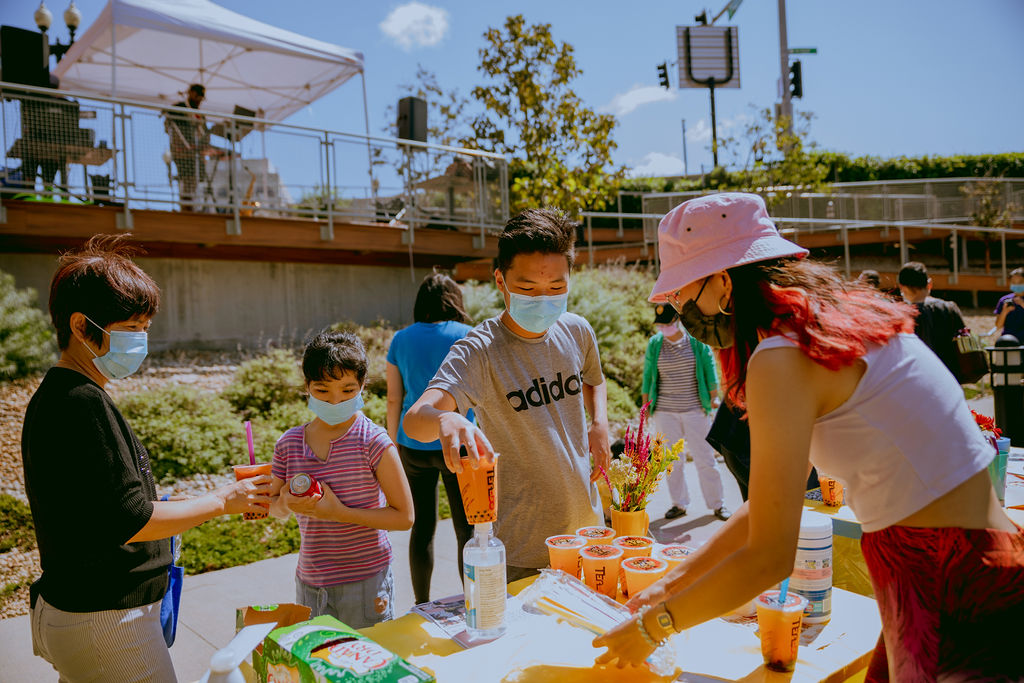 Chinatown Story Cart

2020-2021
zines, youth workshops, mail-in story kits
In collaboration with Asian Community Development Corporation,
Chinatown Story Cart
is a participatory public art project that collects stories from the Boston Chinatown community and showcases it in visual media. Responding to Boston Chinatown's history as a community whose land and vitality are constantly under threat, the Story Cart activates the memories of its residents through artistic methods of storytelling to drive community stewardship and negotiate neighborhood identity in the public realm.
Chinatown Story Cart projects include:
"Our Chinatown" mural showcasing personal stories from Chinatown youth and the history of the neighborhood
Youth storytelling workshops during COVID, where youth sat with their loved ones to hear how they are weathering this current moment, and record their stories in visual media.
Mail-in story kits that provide residents of all ages with creative tools to reflect on the present moment and dream about the future of Chinatown
Learn more
Read the zine
---
Artist partners:
Chinatown Story Cart is created by Lily Xie and Crystal Bi Wegner in collaboration with Asian Community Development Corporation.
Collaborators:
Maria Fong, Emily Huang, Hai-Wen Lin, Shaina Lu, Feronia Mei, Yuko Okabe, Ponnapa Prakkamakul, Hebe Qiang, Daphne Xu, Chloe Zheng, Castle Square Tenants Organization, Boston Chinatown Neighborhood Center
Chinatown Story Cart is made possible by support from the New England Foundation from the Arts, the Mayor's Office of Arts and Culture, the Awesome Foundation, and a Live Arts Boston grant from the Boston Foundation.
Photos by Mel Taing.